Log Grabs & Log Stackers From Our Svetruck Range
Log Grabs and Log Stackers
Powerful, efficient, and world-leading Log Grabs and Log Stackers! Despite their compact size, our Svetruck TMF Log Grabs and Log Stackers are easy to operate and easy to service.
Additionally, Svetruck can adapt machines to perfectly suit the workplace, and the Svetruck TMF machines predominantly operate at sawmills, paper mills, and in pulp industry settings.
Furthermore, these machines have been designed to provide the operator with a good work environment that promotes high production capacity. Overall, the objective is for operators to work safely and efficiently throughout a full shift.
Finally, the Svetruck TMF is built using well-known quality components by people with many years of experience and vast know-how. Consequently, this has resulted in a heavy duty, highly reliable machine for fast, safe, and cost-effective log handling.
Firstly, since 1977, Svetruck have delivered Forklifts, Log Grabs, and Log Stackers all over the world. They are all genuine quality machines that boast cutting edge, modern technology. Today, they are one of the leading Forklift manufacturers.
Thirdly, Svetruck builds the TMF using innovative and well-known components. They design and manufacture it in their plant in Ljungby, Sweden, leveraging their over 40 years of truck building experience.
Svetruck's heart is in Ljungby, Sweden, where they have Design, Construction, Manufacturing, and the Head office all under the same roof. They operate subsidiaries in Germany, Belgium, and the USA and have a global presence through their network of dealers and agents.
 Founded in 1977
 Delivered over 6,000 Forklifts and 350 Log Stackers to over 70 countries
  Lastly, 55,000 original spare parts are at the main warehouse in Ljungby, Sweden
Generally, we can guide you to choose the correct grapple size for your requirements. Subsequently, each model includes 360° rotation and uncompromised precision during longitudinal turning.
  12/9 SVETRUCK TMF – Grapple sizes available in sizes from 2.3 to 5.5m²
  15/11 SVETRUCK TMF – Grapple sizes available in sizes from 4.8 to 6.8m²
  25/18 SVETRUCK TMF – Grapple sizes available in sizes from 6.0 to 7.5m²
  28/21 SVETRUCK TMF – Grapple sizes available in sizes from 6.0 to 8.2m²
  32/22 SVETRUCK TMF – Grapple sizes available in sizes from 8.0 to 9.5m²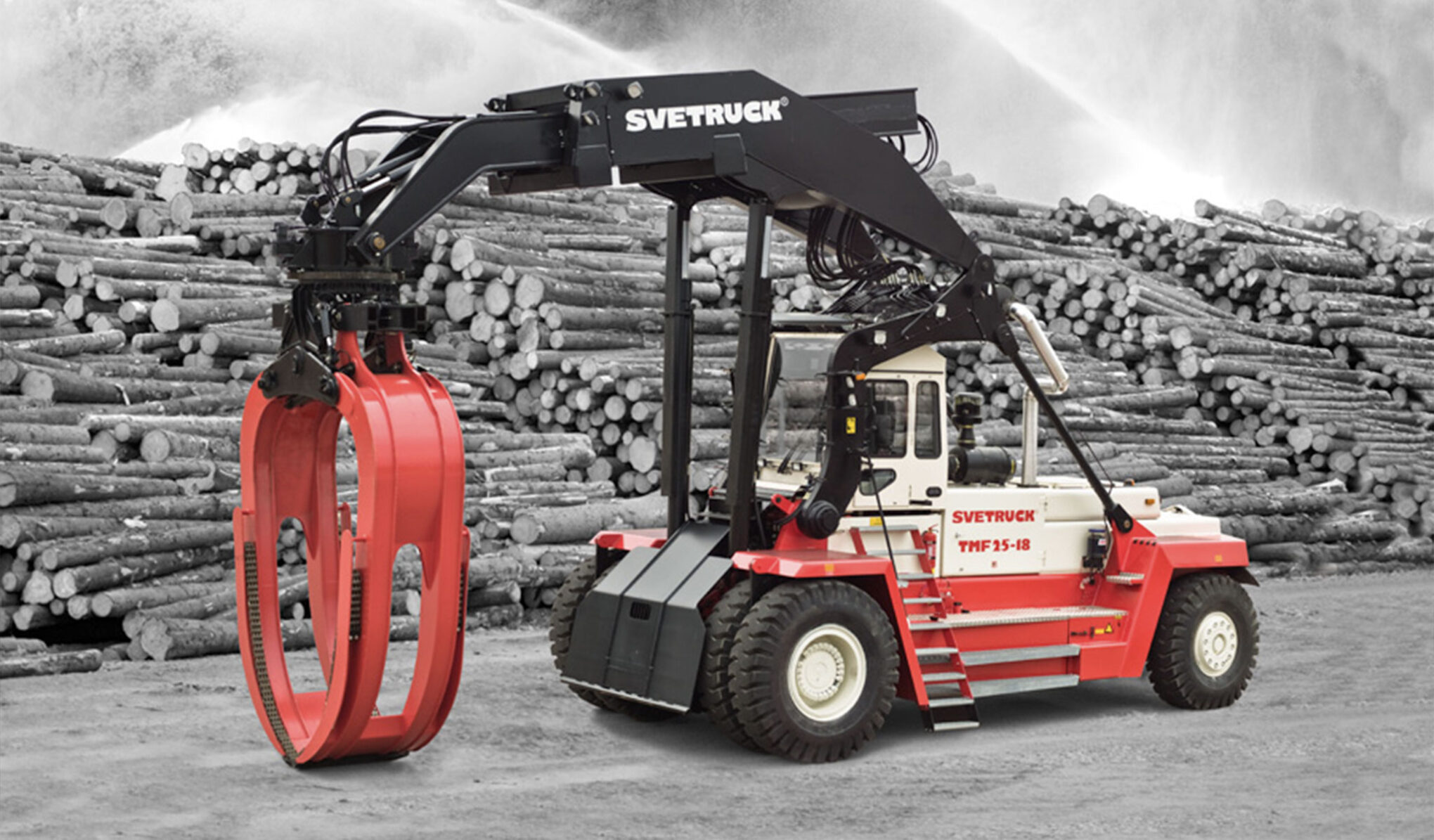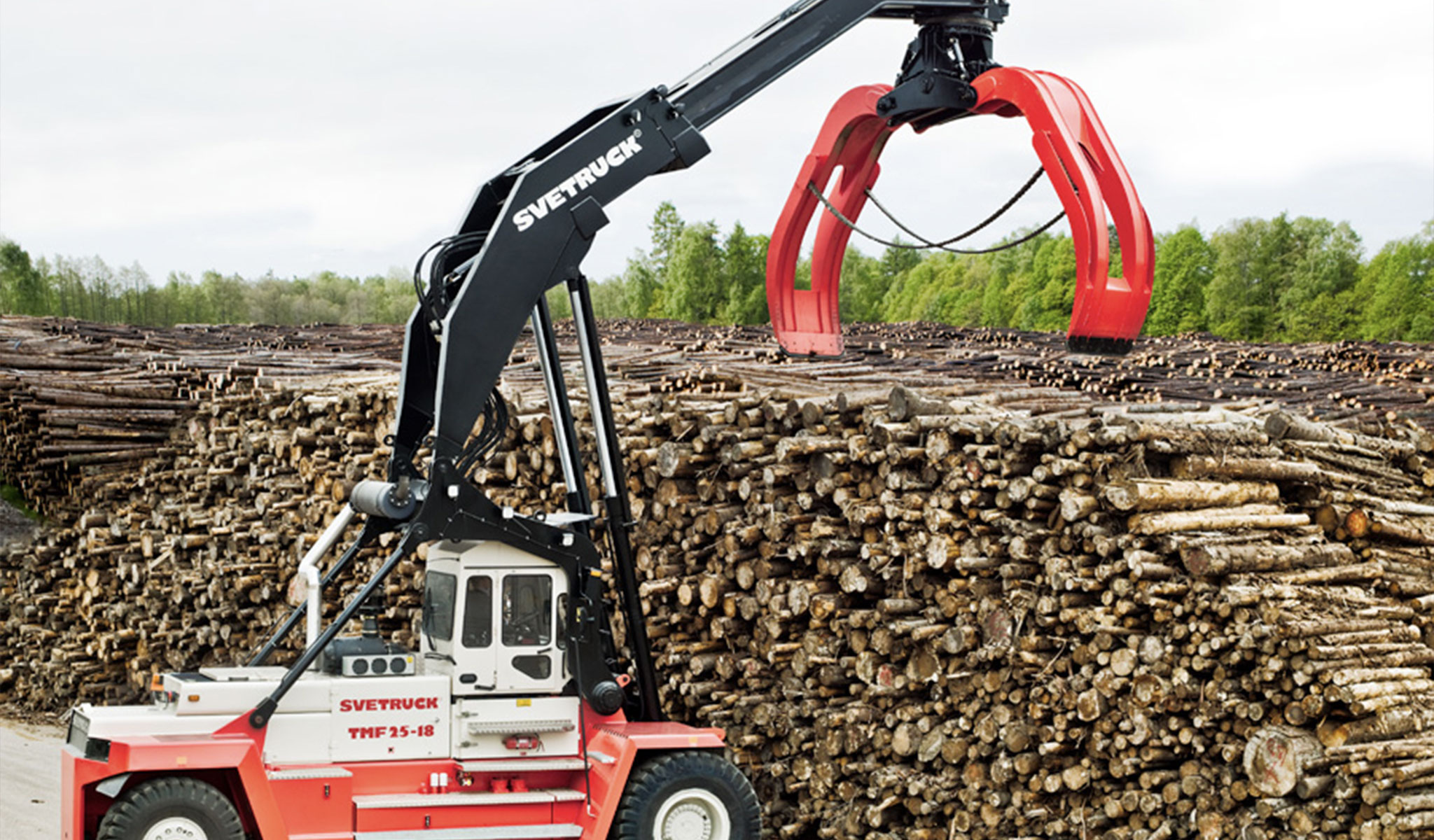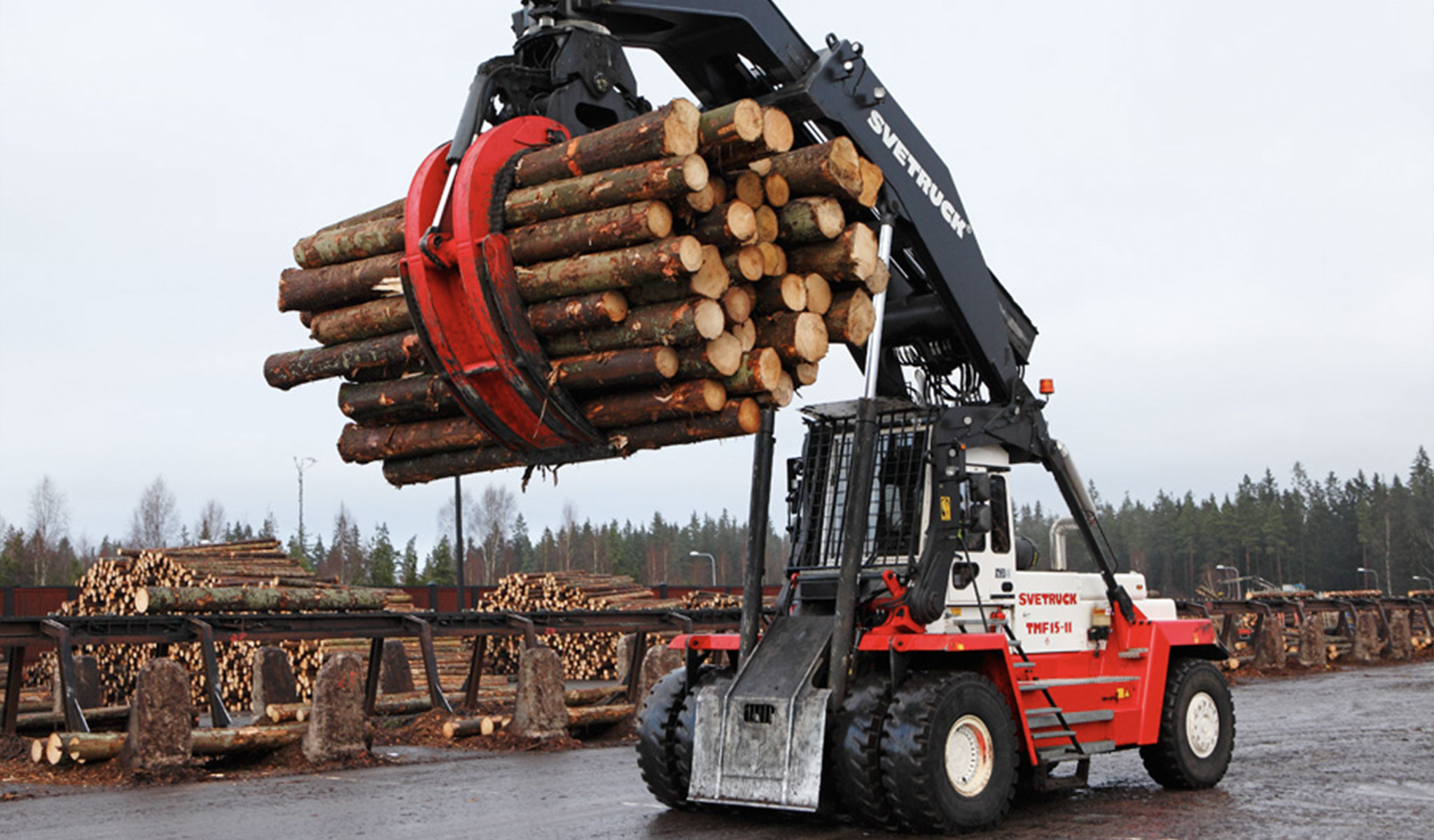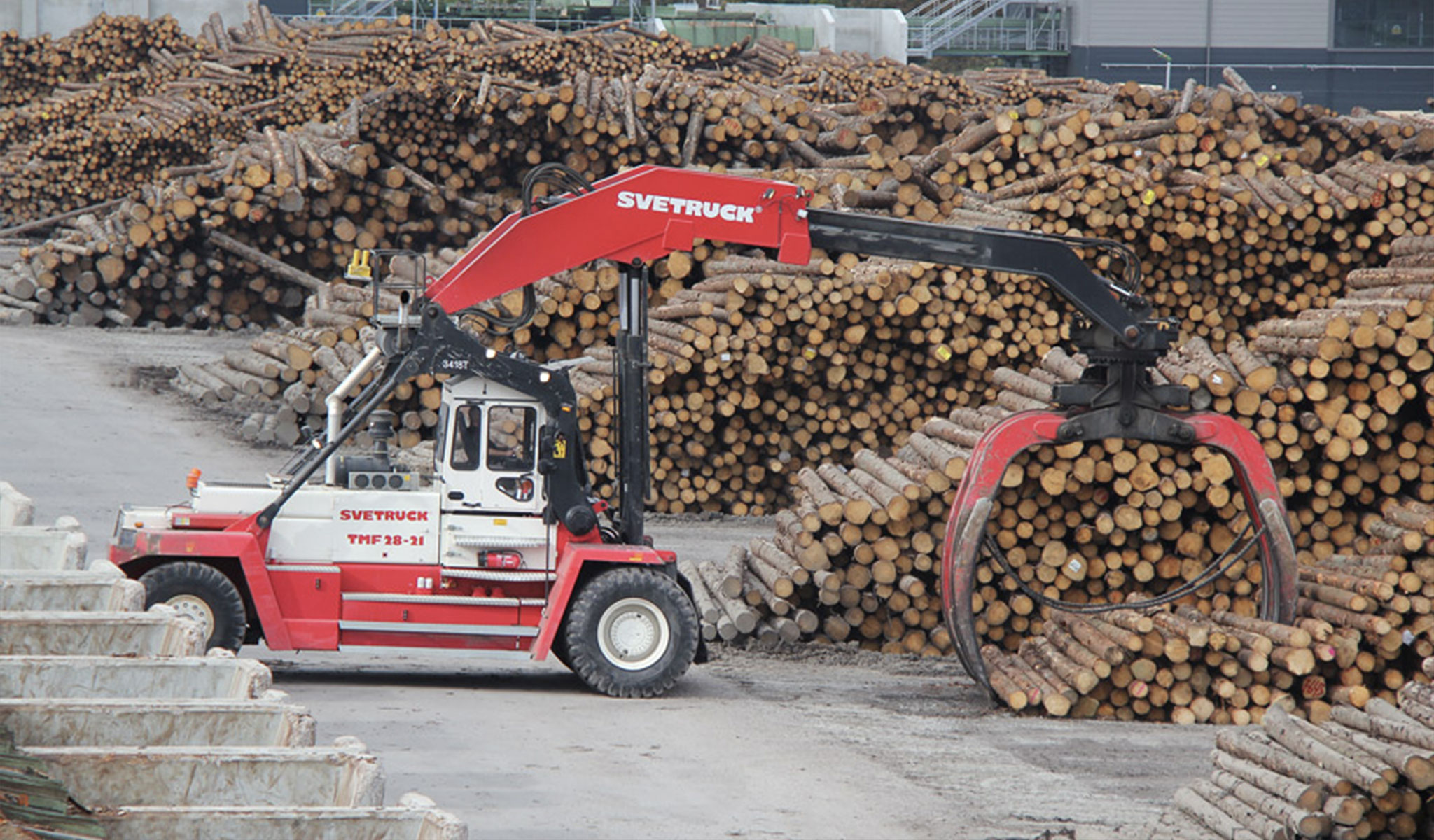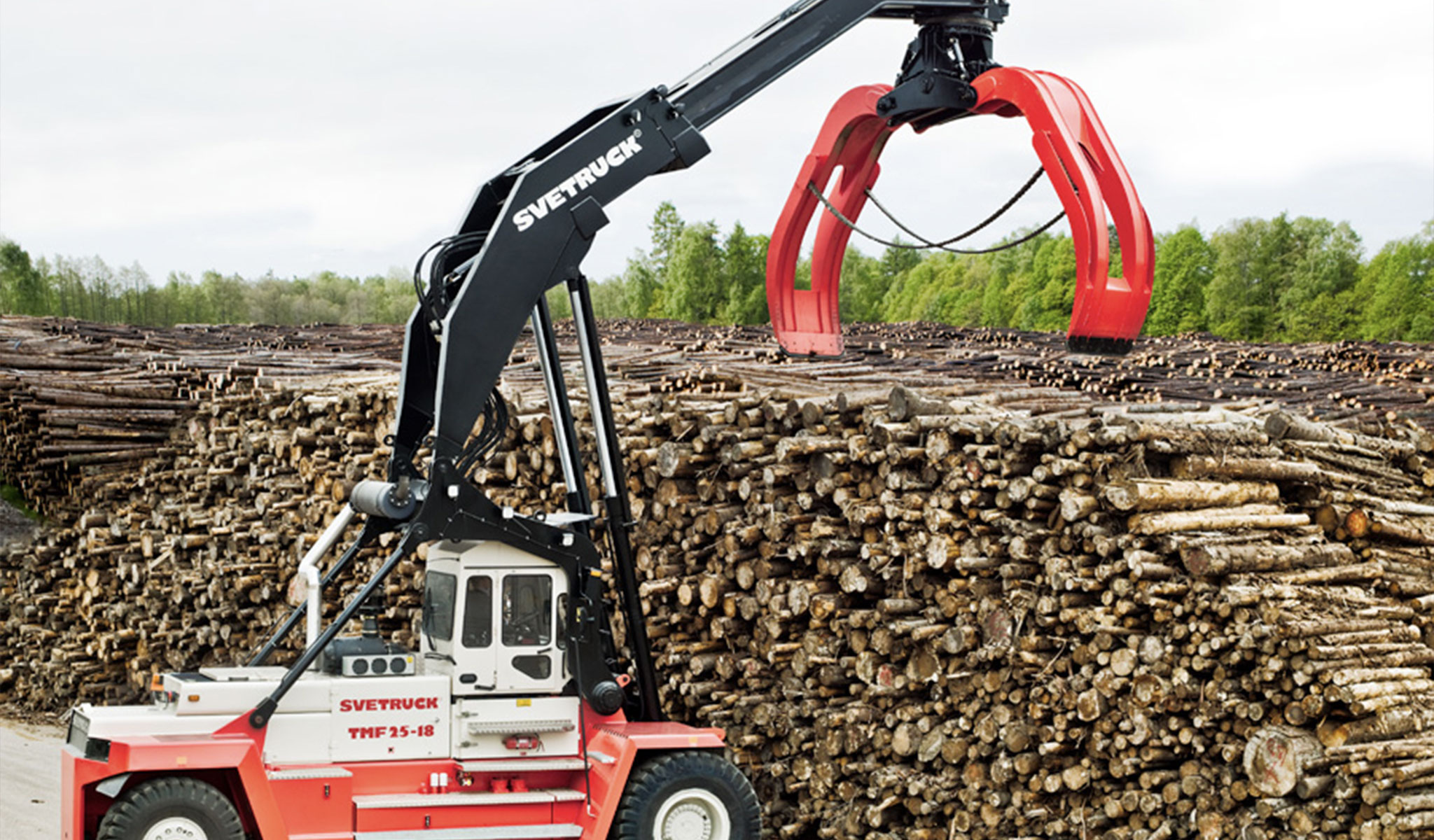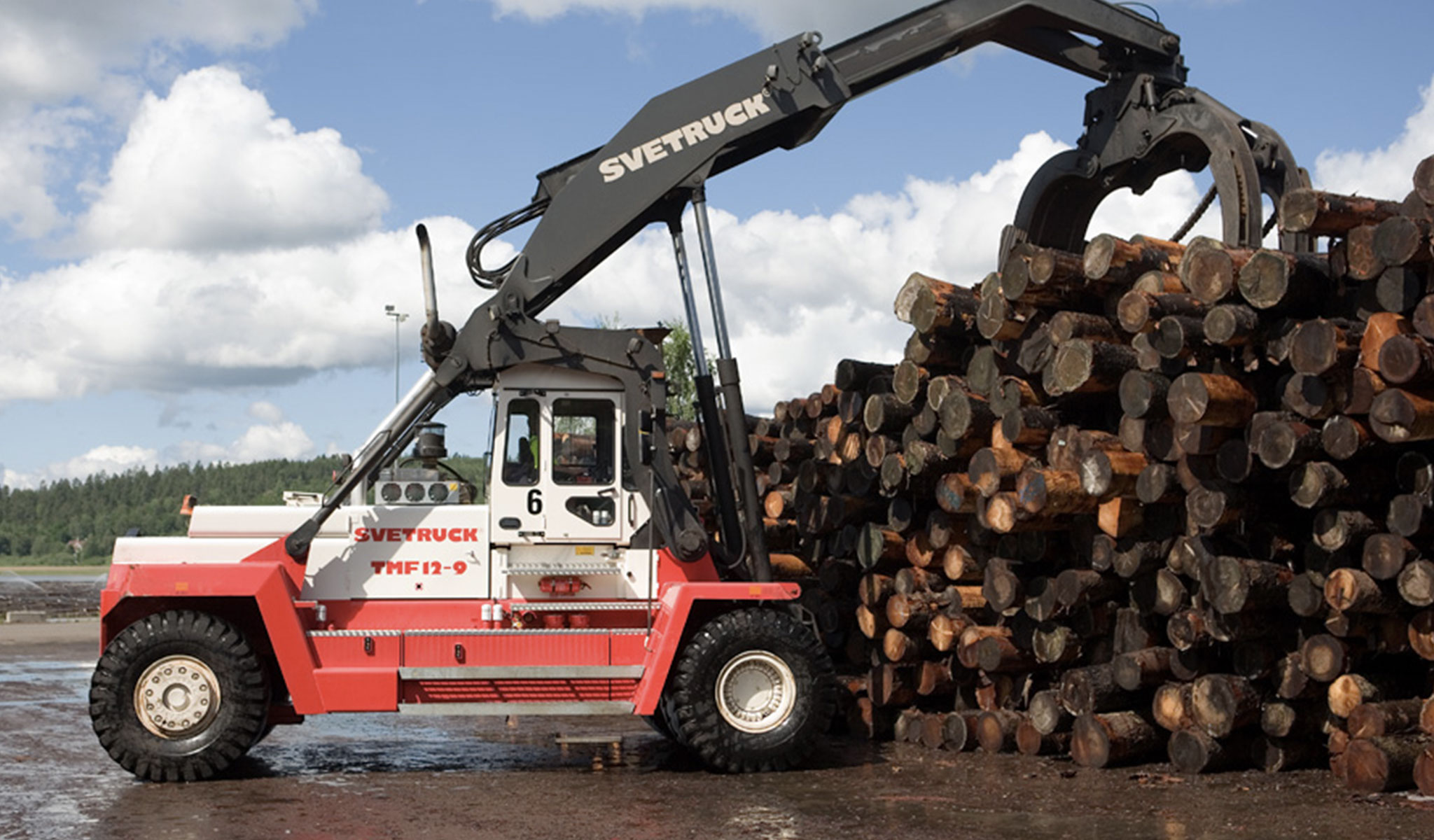 Our Log Grabs and Log Stackers
Finally, we stock a vast range of heavy duty lifting products suitable for all sectors and commodities. Overall, no matter what you're lifting, carrying, charging, or discharging, we've got you covered! If you're not sure what you're looking for, try our product selector or contact our expert product advisors.
How Can We

Help

Your Business?
We specialise in solutions for the lifting and handling of all heavy loads. Looking for more information or advice on the right solution for you? Our team of experts are just a message away.
For details on Rental, After Sales, or Services, you can find more on our website or by getting in touch with us below…
01926 658 900
info@cooperhandling.com
Have You Used Our Product Selector?
It's quick, easy, and will allow you to narrow down your product search according to your specific requirements.