Tracked Conveyors From Our Telestack Range
Tracked Conveyors, Port Equipment, and Ship Loading Conveyors
Our range of Telestack Tracked Conveyors, Port Equipment, and Ship Loading Conveyors ensures unrivalled flexibility when loading or unloading in the port, or stacking in the stockyard or warehouse.
If you're looking for Tracked Conveyors, Port Equipment, and Ship Loading Conveyors, our extensive range can be custom-designed to suit your operational requirements. We offer a truly bespoke solution when it comes to your application.
Telestack have a 35-year global portfolio of custom-designed installations to demonstrate their range of innovative solutions, and their mobile technology means lower capital investment with fewer planning and civil requirements. We have a range of solutions that can load everything from barges right up to handymax and baby capesize vessels.
For All Your Operational Needs
Increase flexibility, productivity, and efficiency! Minimise costs, labour, fuel, and emissions! You can do all of this without compromising production rates thanks to our Telestack products. Our range of solutions is designed to suit your operational loading, unloading, and stacking needs, and you can reduce/eradicate double handling of material to maintain product integrity.
Mobility Equals Unrivalled Flexibility
Achieve true flexibility with all the benefits of mobile technology! The mobility factor of our products ensures port operators and stevedores can use the equipment in one area of the multipurpose port, and then move to another area very easily and quickly. They can also move the units to storage areas as and when required – flexibility that can never be achieved by a fixed infrastructure system.
Offering 35 years of experience and the most comprehensive range of mobile port solutions in the marketplace.
  Loading rates up to 3,000tph
  Lower operating costs
  Lower capital investment
  Flexibility throughout the operation
  Reduce double handling of material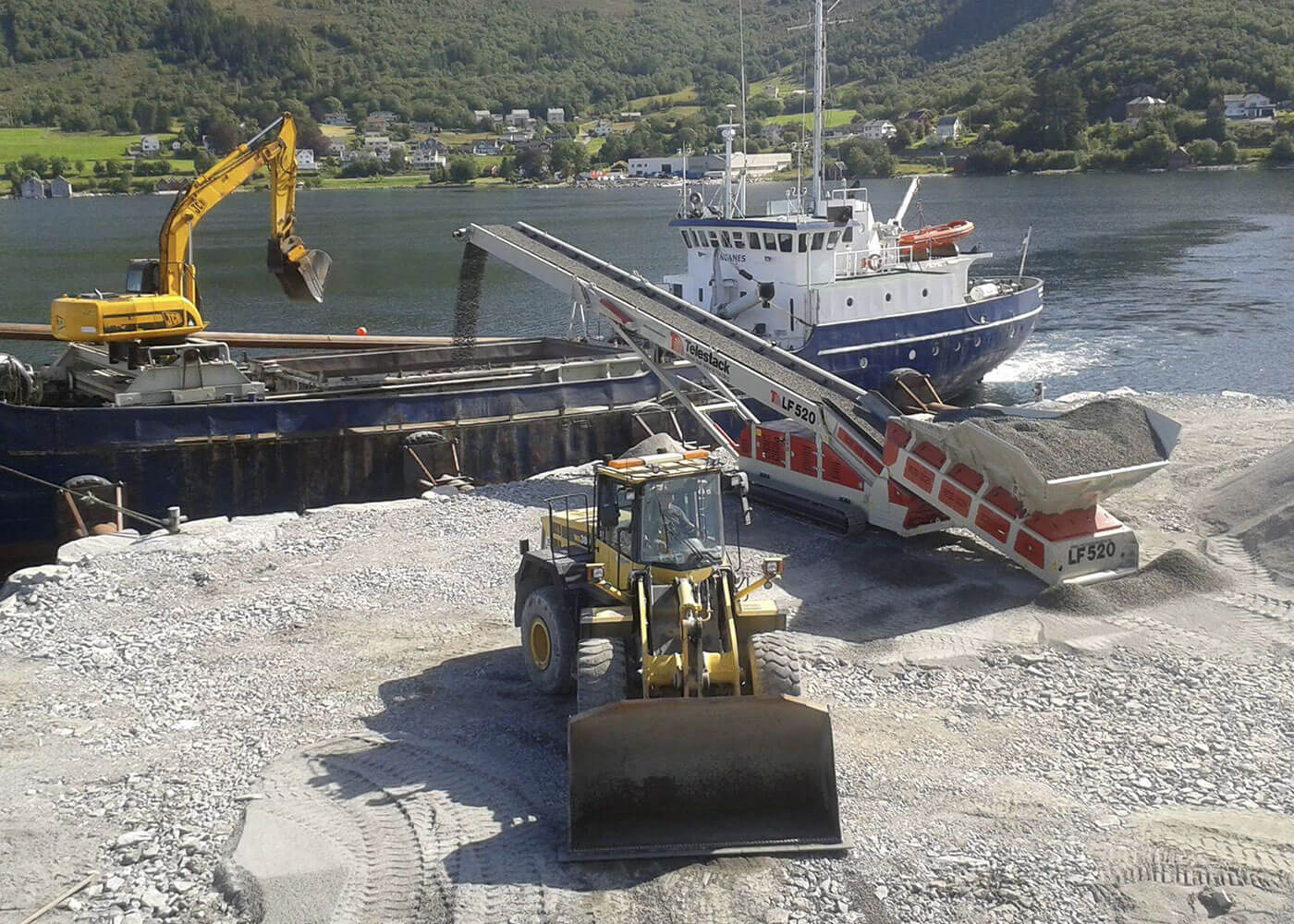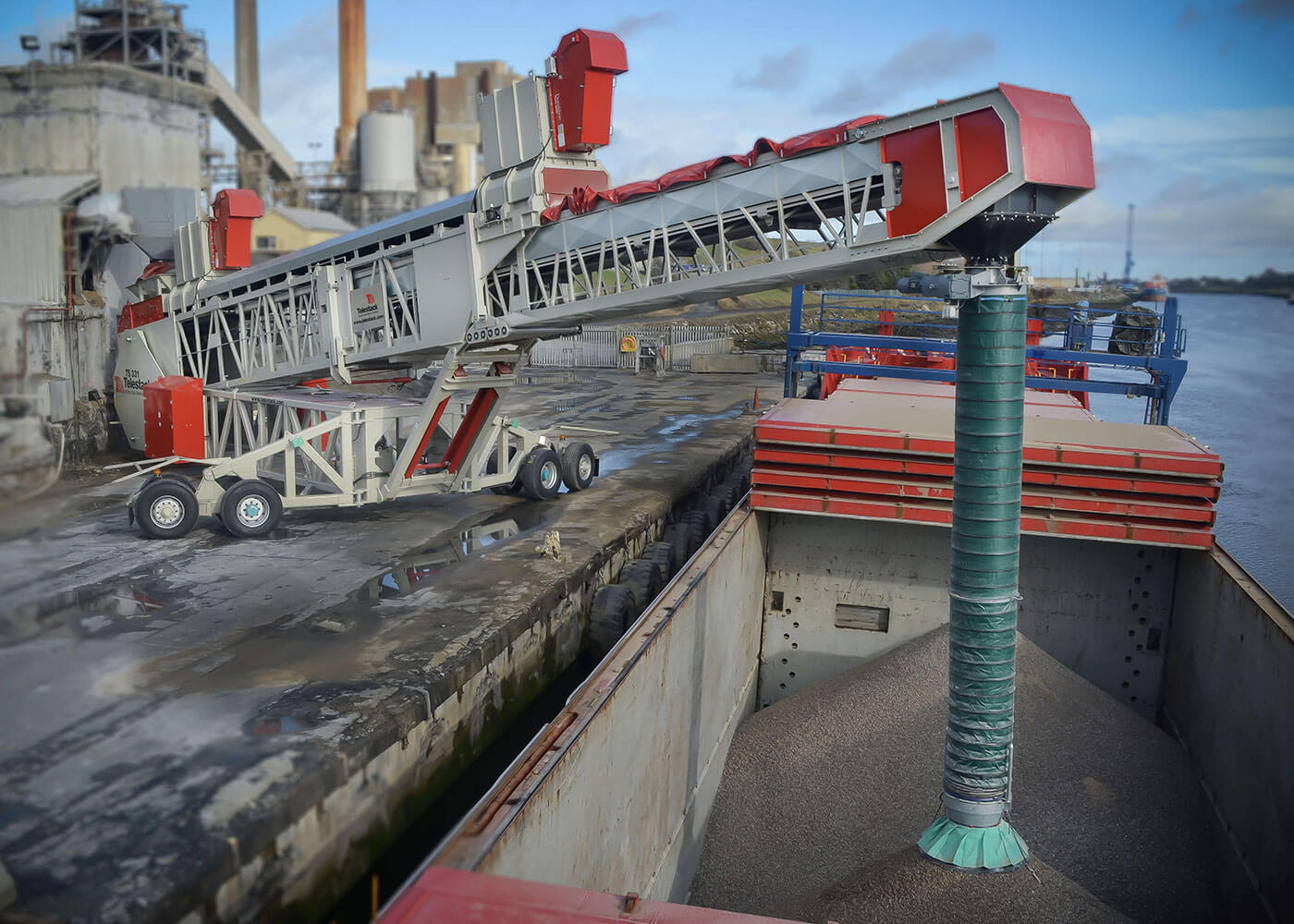 Increase Flexibility, Productivity, and Efficiency
As a customer-centric business, Telestack places the needs of their customers at the centre of their operation.
The overwhelming trend in global ports and harbours is to increase flexibility, productivity, and efficiency, whilst minimising costs, labour, fuel, and emissions. Telestack ensure their products meet these needs and their product portfolio offers solutions along the logistics chain, from pit to port. Telestack products provide peak operating performance backed up with solid representation from Cooper Handling throughout Great Britain. We are proud to support our customers from the enquiry stage to installation and beyond.
We stock a vast range of heavy duty lifting products suitable for all sectors and commodities. No matter what you're lifting, carrying, charging, or discharging, we've got you covered. If you aren't sure what you're looking for, try our product selector or contact our expert product advisors.

How Can We

Help

Your Business?
We specialise in solutions for the lifting and handling of all heavy loads. Looking for more information or advice on the right solution for you? Our team of experts are just a message away.
For details on Rental, After Sales, or Services, you can find more on our website or by getting in touch with us below…
01926 658 900
info@cooperhandling.com
Have You Used Our Product Selector?
It's quick, easy, and will allow you to narrow down your product search according to your specific requirements.