With SANY Empty Container Handlers, you can stack containers to great heights quickly, safely, and precisely. Moreover, with ever-improving lifting capacities, you have the option to separately grip two containers stacked on top of each other.
SANY surpasses its competitors by delivering exceptional stability with its single and double Empty Container Handlers. Additionally, these machines significantly improve visibility by incorporating the cab height-raising feature. The feature is standard on basic models.
We offer a standard warranty of 5 years or up to 10,000 hours for structural components, and 2 years or 4,000 hours for all other parts. This warranty covers all Empty Container Handler models within our SANY range.
As part of the global SANY Group, SANY Europe excels as a world-leading manufacturer. They produce Construction Machinery, Mobile Harbour Machinery, and Harbour Cranes in Europe. SANY Europe has been headquartered in Bedburg, Germany, since 2011. They specifically design each model for the European market, ensuring efficient and reliable performance. Additionally, their products prioritise safety, user-friendly operation, and comfort.
SANY established a dedicated paint facility at its purpose-built plant in Bedburg, Germany, with an investment of €16 million. This facility allows them to have direct control over machine quality. To achieve ISO-compliant corrosion resistance, they apply the paint in four layers, resulting in a 300-micron thickness. Their products feature a level of quality potentially three times thicker than competitors' standard finish.
Reliable, Safe & Enviromentally Friendly
The SANY Empty Container Handler functions as a workhorse in the Container Yard, performing tasks such as moving, manoeuvring, lifting, and setting. Prioritising profitability, our Container Handlers are meticulously engineered to withstand demanding, long shifts in diverse weather conditions. With enhanced visibility and a range of cab comfort features, operating SANY Empty Container Handlers becomes effortless, even during strenuous workloads.
World's First Fully Electrical Empty Container Handler
SANY model SCDE907K is the world's first full-size fully-electric Empty Container Handler, utilising a single drive motor to power a wet disc brake axle, thereby achieving 15% lower energy consumption per container compared to a diesel equivalent.
Moreover, it reduces noise levels from 82dBA to 66dBA, and the 332kWh battery enables it to operate within heavy lifting capacities continuously for 8-10 hours. In case a full recharge is needed, it only takes approximately 1 hour. Maintenance costs are merely 25% of those for a diesel machine, and it halves the duration of each service, allowing for double the amount of service intervals.
Quality Changes The World
SANY allocates 5% to 7% of annual sales revenue to research and development, demonstrating their commitment to their mission statement, "Quality Changes The World."
Additionally, this ensures that SANY products stay aligned with state-of-the-art technology. By the end of 2019, SANY had submitted 9,151 patent applications, of which 7,298 were approved, securing the top position in the Chinese industry for both categories.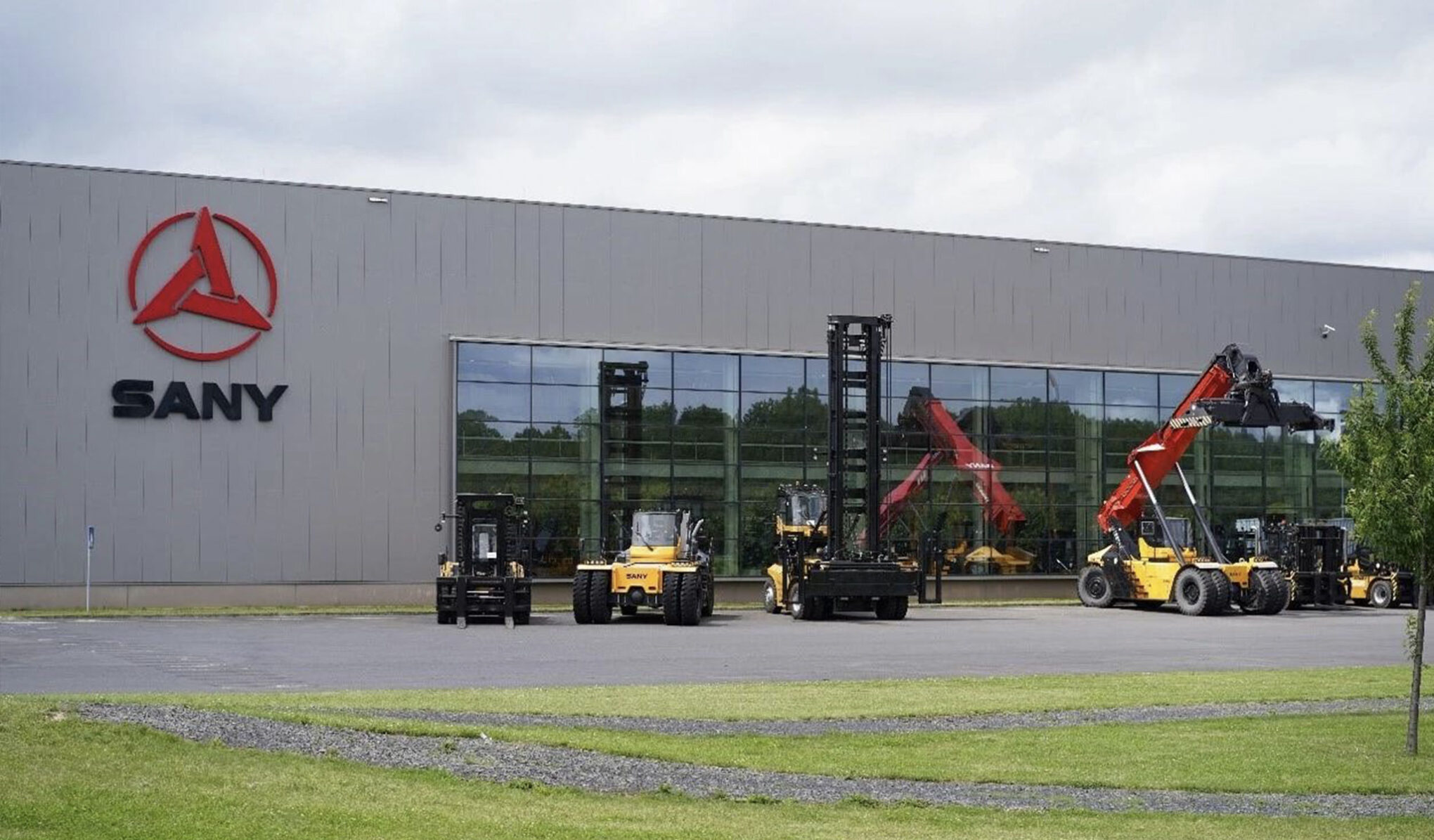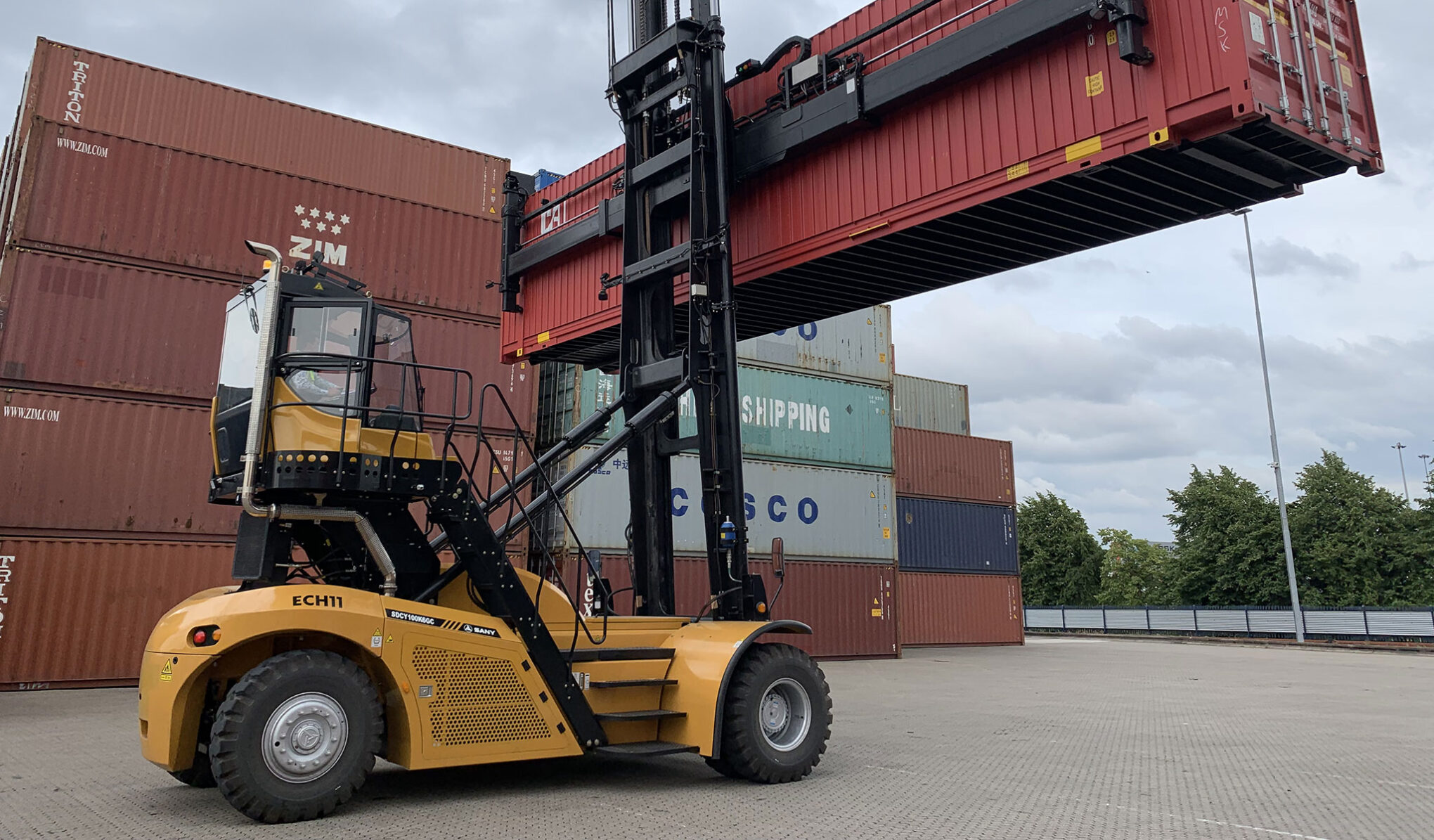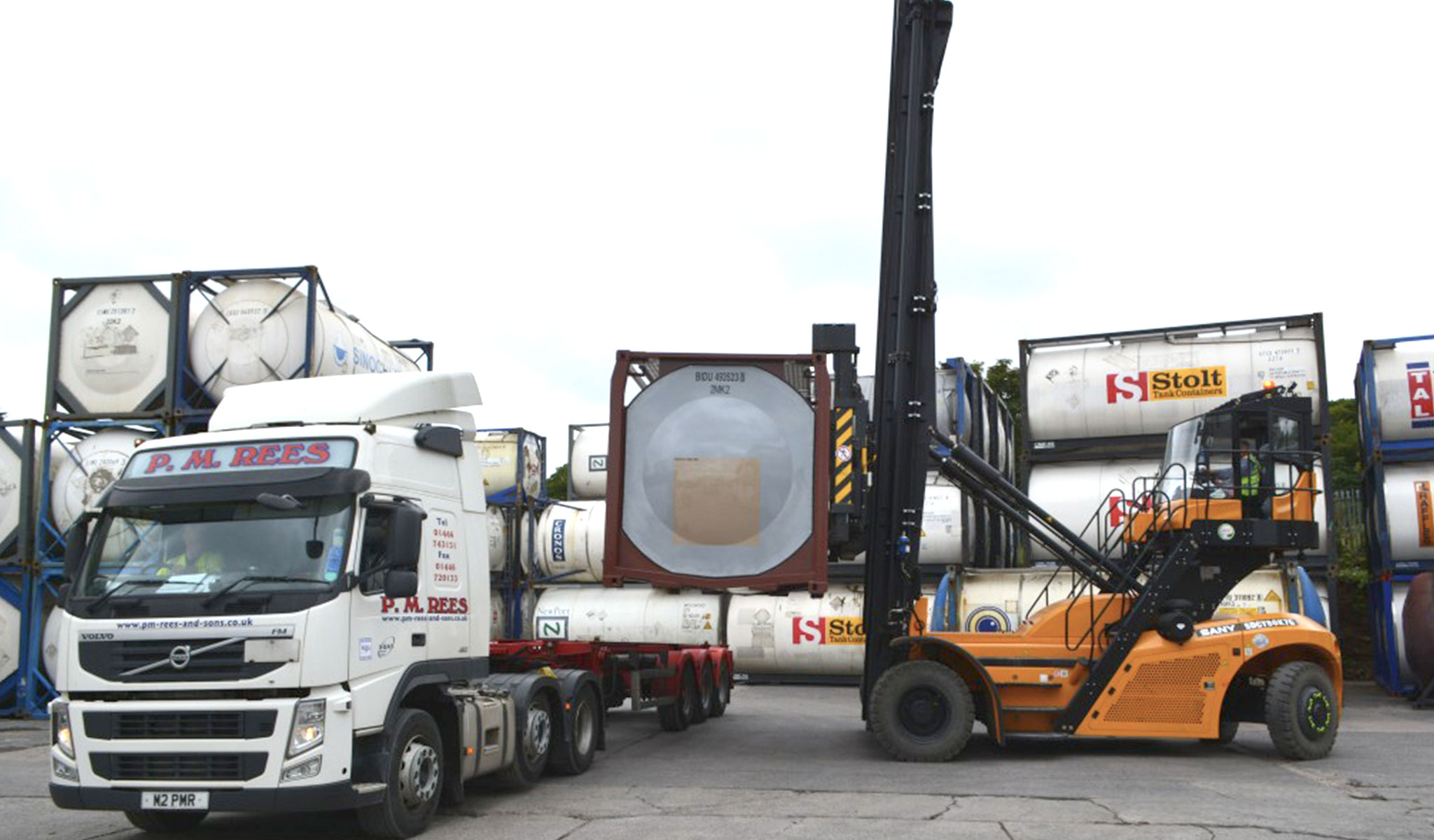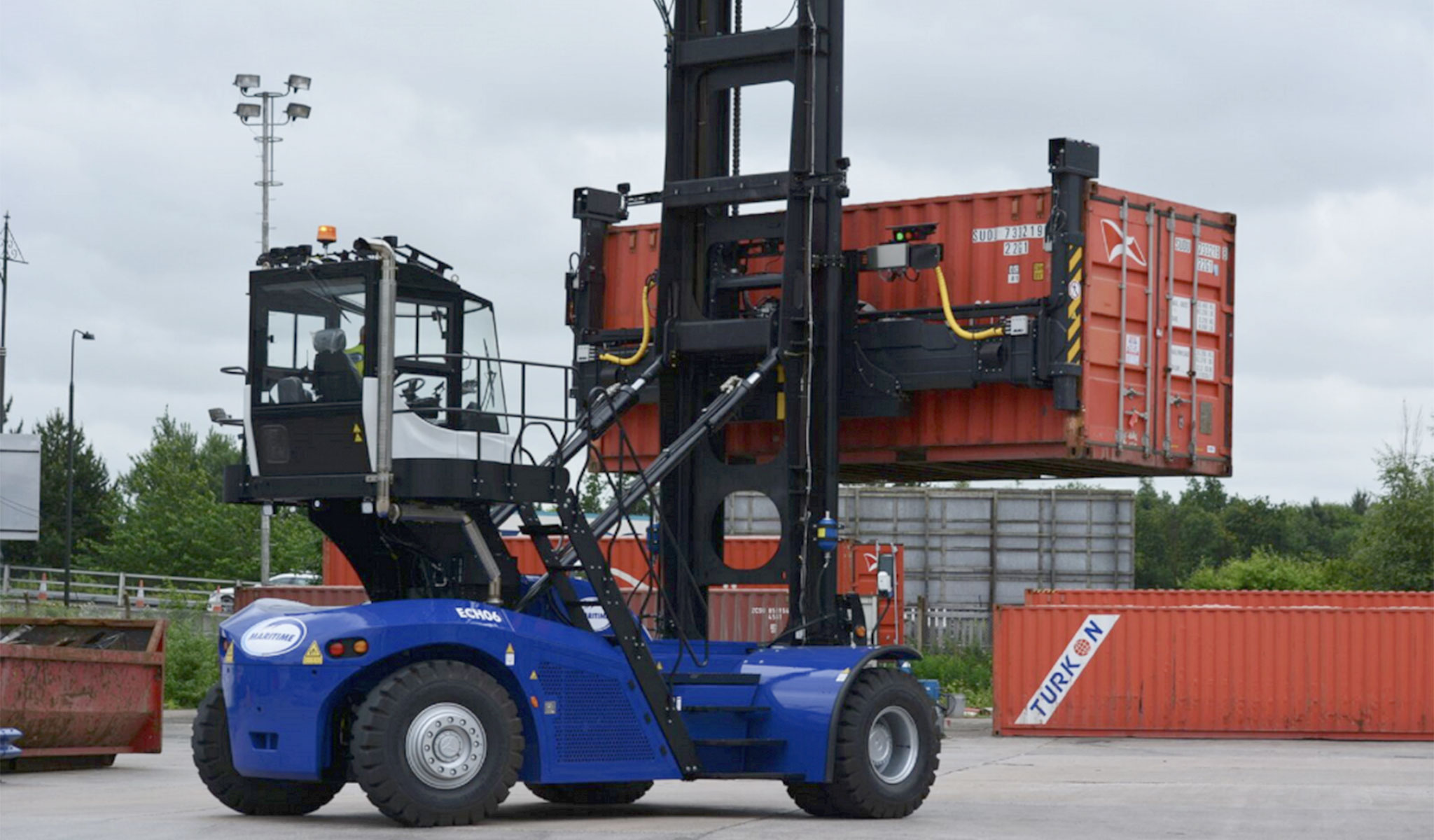 Our Empty Container Handlers
Finally, we stock a vast range of heavy duty lifting products suitable for all sectors and commodities. No matter what you're lifting, carrying, charging, or discharging. If you aren't sure what you're looking for try our product selector or contact our expert product advisors.

How Can We

Help

Your Business?
We specialise in solutions for the lifting and handling of all heavy loads. Looking for more information or advice on the right solution for you? Our team of experts are just a message away.
For details on Rental, After Sales, or Services, you can find more on our website or by getting in touch with us below…
01926 658 900
info@cooperhandling.com
Have You Used Our Product Selector?
It's quick, easy, and will allow you to narrow down your product search according to your specific requirements.