Container Handler Rental & Material Handler Rental
The UK's widest specialised Container Handler Rental and Material Handler Rental Fleet!
With over 6 million pounds invested, Cooper Handling Group is able to offer a complete package for your Rental needs. We offer stock units of Heavy Duty Forklifts, laden and unladen Reachstackers for port and rail, and masted Container Handlers.
Our Rental Fleet has been picked to promote a young age profile with associated hours ensuring high levels of uptime. Once we have identified your equipment needs, we can match this with a Rental Solution that is optimised for your business.
Do you have equipment requirements for a short-term project? Are you managing fluctuations in production or reducing the need for a second machine? Short-term Rentals can be right for your business! With no capital investment cost and immediate delivery, Cooper Rentals offer a flexible and reliable service for the big truck market.
Our Long-term Solutions from 6 months to 7 years include new equipment and bespoke designs, all based around a fixed monthly sum. No invested capital is required along with risk of depreciation. Cooper will combine this option with a Service Package that works for your operation.
Our approach is different! Every machine is purchased brand new and forms part of a dedicated Short-term Rental Fleet. The average age of the fleet is less than 2.6 years old, with no machine older than 5 years and no hour-metre beyond 6,000 hours.
The introduction of the SANY H9 Reachstacker into Cooper's Short-term Rental Fleet was yet another indication of strong investment. More importantly, it is a real sign of our commitment to this niche area of Container Handling supply.
H9 represents the way forward! With the abolition of Red Diesel Tax Relief, fuel economy and exhaust emissions are as important for Short-term Rental as they are for a Long-term investment.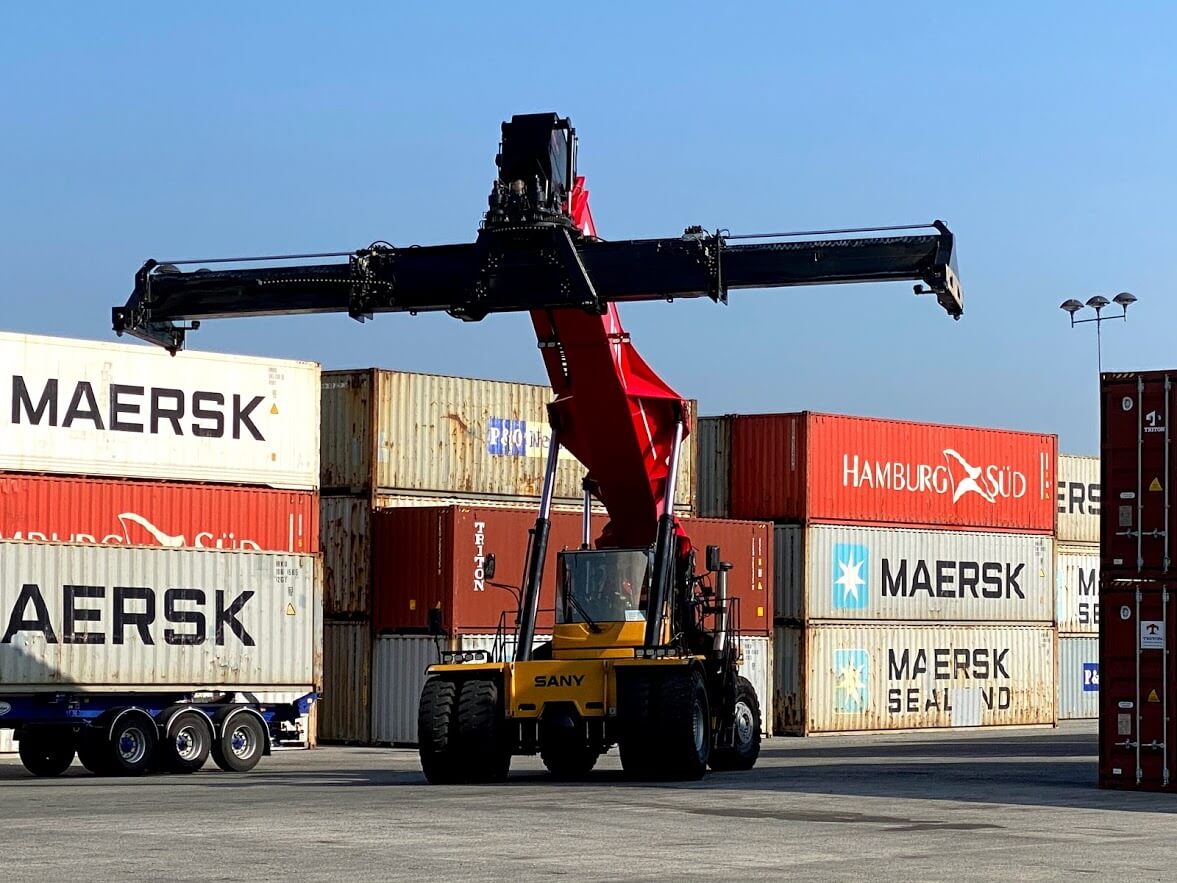 Take a look at our video, which highlights Cooper's commitment to the Short-term Rental market. Additionally, the video shows the lengths we go to when preparing big trucks for Hire.
At Cooper, we take the time to understand our customers' Material Handling requirements, before creating bespoke Short-term Hire Solutions. Contracts can incorporate service and maintenance support and are tailored to satisfy an individual company's needs.
Our vast Rental Fleet is available for Short and Long-term Rental. If you're not sure what equipment would be right for you, please contact our expert team who will advise you on the best solution.
How Can We

Help

Your Business?
We specialise in solutions for the lifting and handling of all heavy loads. Looking for more information or advice on the right solution for you? Our team of experts are just a message away.
For details on Rental, After Sales, or Services, you can find more on our website or by getting in touch with us below…
01926 658 900
info@cooperhandling.com
Have You Used Our Product Selector?
It's quick, easy, and will allow you to narrow down your product search according to your specific requirements.