Cranes From Our SANY Range
Gantry Cranes, Harbour Cranes, and Container Cranes
Get high quality at a great price with Gantry Cranes, Harbour Cranes, and Container Cranes from our SANY range! With their durable designs and leading, cutting-edge technology, our standard and custom solutions offer optimum cost-efficiency.
Ship-To-Shore Cranes (STS)
Innovative, reliable, and productive, our Gantry Cranes, Harbour Cranes, and Container Cranes are custom-built to our customers' specific requirements. Their impressive performance attracts admiration in harbours across the world.
Our Rubber Tyre Gantry Cranes (RTGs) are a prime example of our reliability, productivity, and efficiency. In addition to standard models, we also offer custom solutions across our entire range. We guarantee the quickest possible availability thanks to employing a modular design, optimised manufacturing processes, state-of-the-art technology, and permanent quality control.
Rail-Mounted Container Cranes (RMG)
Our Rail-Mounted Gantry Cranes (RMGs) are manufactured to customer specifications and tailored to meet your usage requirements. Models include a wide variety of parameters and configurations.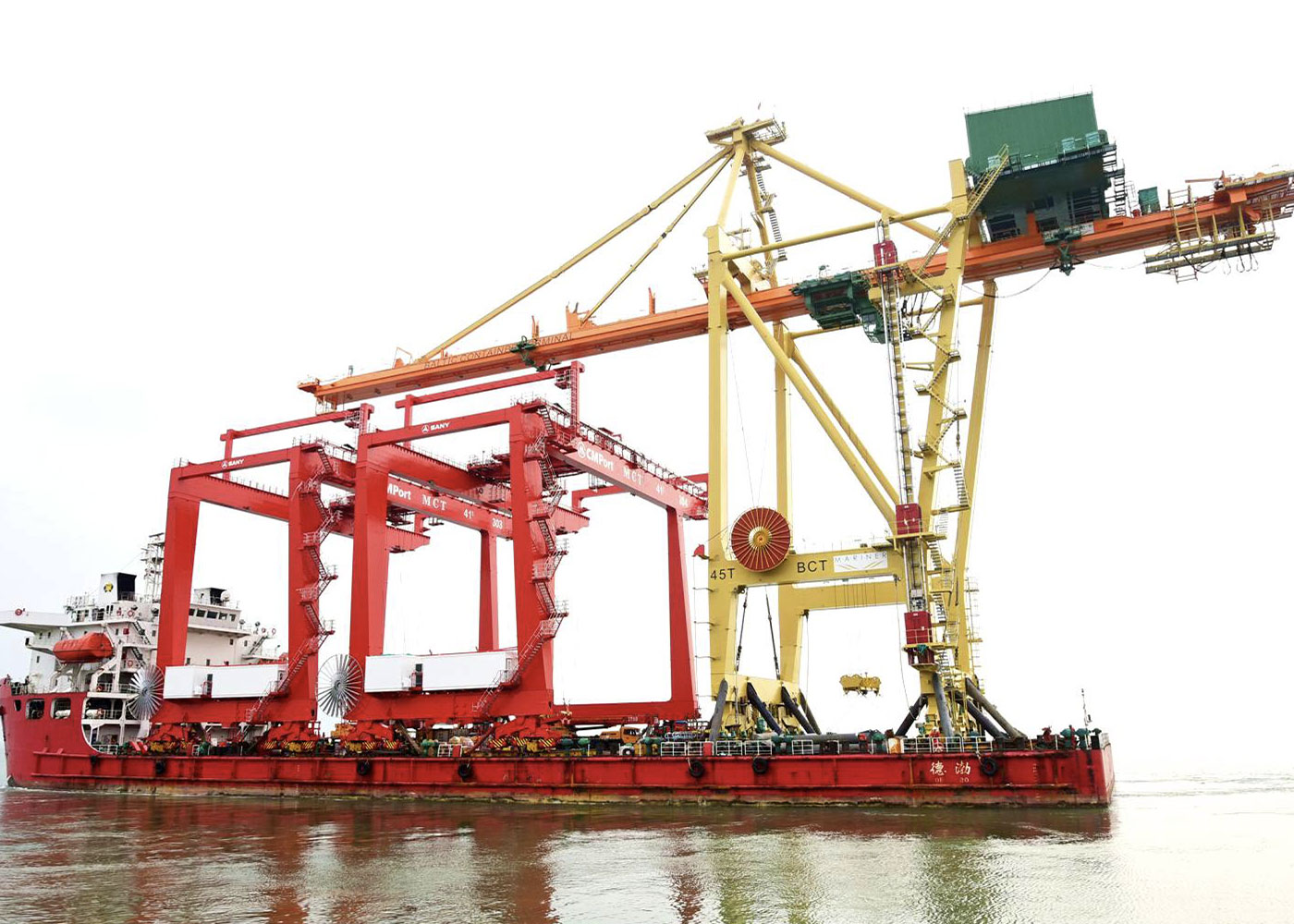 Ship-To-Shore Container Cranes
SANY's large Ship-To-Shore Container Crane (STS454701) successfully delivered to Latvian customer Baltic Container Terminal Ltd (BCT)!
Terminal logistics is a pillar industry in Latvia, which borders the Baltic Sea. BCT is one of the most important service providers in the industry and plays a vital role in cargo transferring in Riga.
To meet its growing business, BCT ordered this STS454701 from SANY in 2019. On 12 May 2020, the equipment arrived in Riga on schedule and in the form of a complete machine.
SANY Harbour Machinery develops a wide range of Harbour Equipment such as Reach Stackers, Container Handlers, Fork Lift Trucks, Material Handlers, and Large Harbour Cranes.
Examples are the Ship-To-Shore Cranes, Jib Cranes, Rail-Mounted Cranes, and Rubber Tyre Cranes. From the joint design of China and Germany, our Harbour Equipment is the right choice for all harbour applications.
We stock a vast range of heavy duty lifting products suitable for all sectors and commodities, no matter what you're lifting, carrying, charging, or discharging. If you aren't sure what you're looking for try our product selector or contact our expert product advisors.

How Can We

Help

Your Business?
We specialise in solutions for the lifting and handling of all heavy loads. If you're looking for more information or advice on the right solution for you, our team of experts are just a message away.
If you're looking for details on Rental, After Sales, or Services, then you can find more on our website or by getting in touch with us below…
01926 658 900
info@cooperhandling.com
Have You Used Our Product Selector?
It's quick, easy, and will allow you to narrow down your product search according to your specific requirements.