MANTSINEN DUALPOWER is the first ever dual power concept in material handlers. It combines the best features of both electric motors and diesel engine. Resulting in a union of mobility, productivity and advanced environmental friendliness.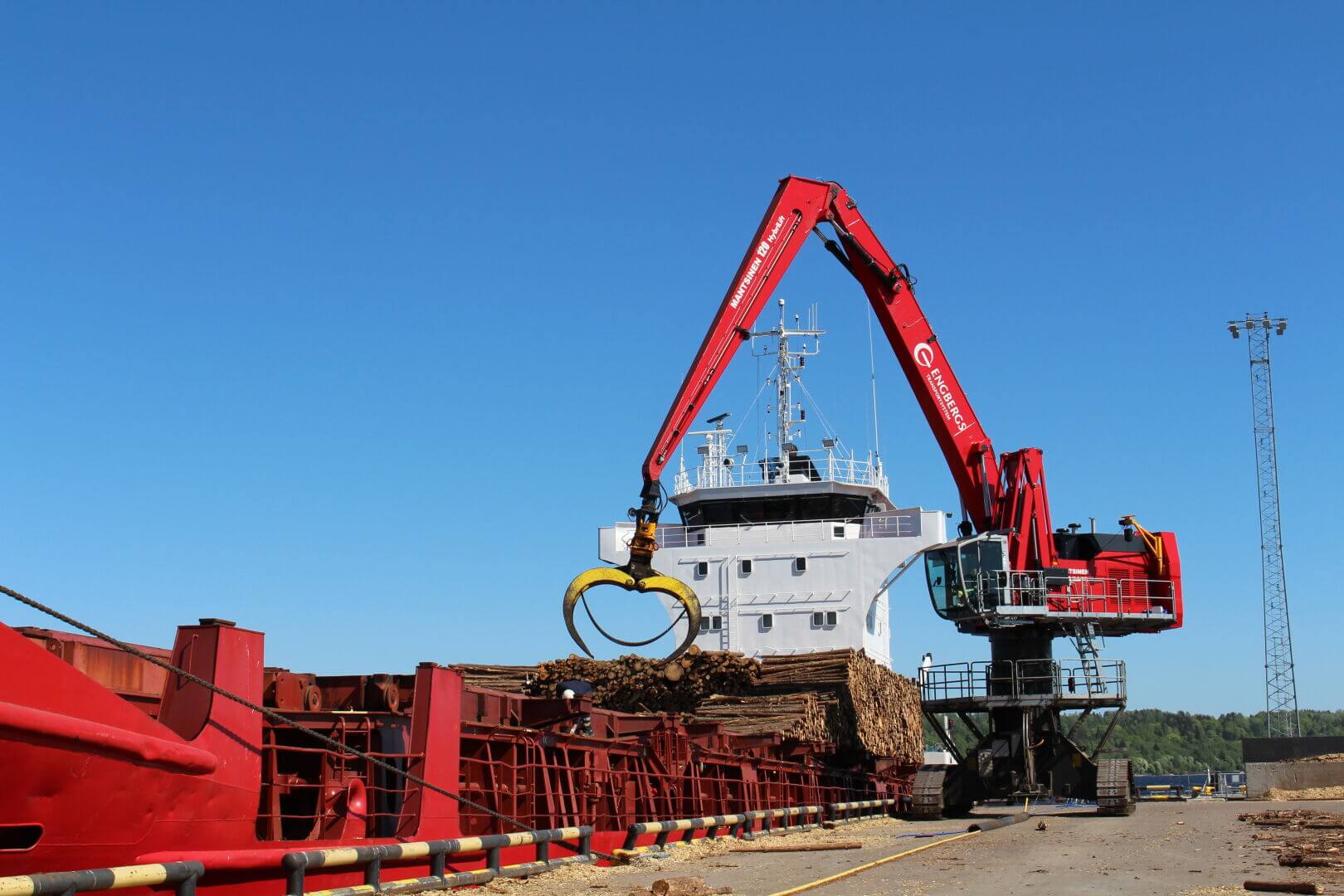 COMBINED BENEFITS OF DUALPOWER TECHNOLOGY
Remarkable savings in energy costs and emissions when operated with electrical power. Unrestricted mobility when operated with diesel power.
Flexible power source change option, as  both motors are connected to same powerline and machine control system without additional system interfaces.
Notable savings on service costs compared to a separate diesel generator. The Dual Power solution is based on standard components, allowing for easy service and standard spare parts availability. 

A WINNING COMBINATION OF ELECTRICITY AND DIESEL
The Dualpower technology combines the benefits of an electric machine and the versatility of a diesel machine.
The electric motor offers significantly lower energy and service costs without diesel exhaust emissions and reduced noise emittance. The standard high-performing electric motor and the diesel engine are located side by side in the shared engine cabinet.
The system is based on dual motor interface pump gear. The power source can be switched easily with a separation clutch.
Editor's Notes
Operating in all sectors of heavy lifting across the UK and Ireland, Cooper Specialised Handling is the exclusive UK distributor for SveTruck, RAM Spreaders, Telestack bulk material handling conveying systems and Sany mobile handling equipment, sole UK importer and exclusive distributor for Mantsinen cranes, Movella Translifters, TEC Containers and a long-term specialist in Konecranes lift trucks.  The company, which celebrated 20 years in business in 2018, also has a dedicated after-sales division, Cooper Handling Solutions, which specialises in engineering support.
Independently owned, Cooper offers total solutions in both solids and bulk handling. Its customised solutions comprise high quality, high value products and reliable service for businesses operating in the most challenging heavy handling environments, including ports, freight handling, inter-modal terminals, manufacturing and other heavy lifting industries.